Whether it's a last minute request from the sales team or figuring out how to satisfy everyone dietary needs, office catering can be difficult and frustrating.
At Good Heart Catering our goal is to help energize your team while providing consistent and dependable catering service. Our chef-driven process features quality ingredients from local food artisans, and vendors. We offer value driven menu with an easy to use website to schedule your deliveries.
We also offer ample choices for most dietary restrictions. (vegan, vegetarian, gluten free and pescatarian). If you are feeling overwhelmed or have some questions, we have a dedicated catering concierge on stand-by waiting to help prepare your next event.


Office managers and Executive assistants have trusted us for nearly a decade.


Last Minute Catering
We work with film productions and organizations where schedules are fluid and we work to make sure we meet your last minute demands with the full force of our kitchen behind you.


Not a 3rd party
We have a track record of 99.99% on time or early deliveries with our in-house logistics team. We don't rely on 3rd party services when your schedule is critical.


Billing and e-invoicing
We offer a hassle-free way to manage your corporate catering expenses with our billing and e-invoicing services! With easy online access to your account information, you'll be able to keep track of every delivery. Plus, our friendly and knowledgeable catering concierge team is always here to help if you have any questions. Contact us today to learn more about our billing and e-invoicing services!



Catering concierge
Our catering concierge is here to help with any aspect of your event dealing with food. They can plan and set a delivery up with just a single request. No need to deal with the details.
Get Started Today
Make a memorable event with Good Heart Catering. Consistent and dependable
A good catering company values consistent and dependable service to keep your production a success. We are here to be your partner and to deliver our brand of goodness to your next production.
Our office catering service makes your office more productive
Our catering feature
Company meals
Internal celebrations

Training sessions
Last minute service
Client presentations
We work with offices around LA
LA's top production companies consistently trust us to deliver delicious catered meals on set.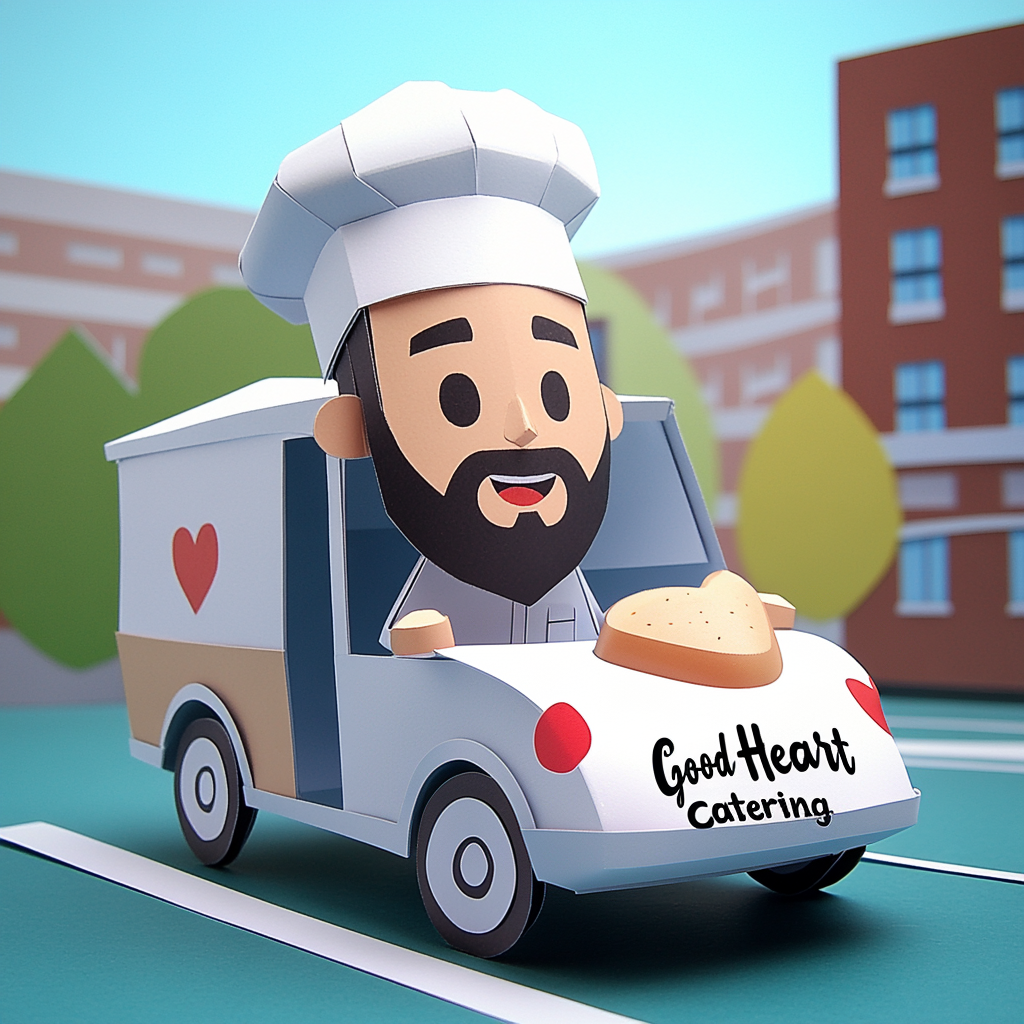 ---
About Good Heart Catering
We are LA's premier organizational caterer with a focus on consistent and dependable service. We believe that the food we cook in our kitchen brings people together in a way that sparks innovation and conversation. Our goal is to offer you and your organization best in class catering, presented in an easy to order format. Support Local Business Read About Our Community Participation

---


Send me specials
We are proud of the service and value we deliver
--- Office Breakfast Catering
Early service starting at 7:00 am
Office Breakfast trays & individually packed breakfast
Choose whichever fits your event
Sample of our Breakfast Trays
Sample of our Individual breakfast boxes


Office Lunch Catering
Self service trays and platters
Lunch Catering Trays and Platters
Self service trays and platters
Sample of our Lunch Trays
Boxed Lunches
Individually packed and filled with goodies
---
Sample of our boxed lunch packages
Unity Meals
When you need more than sandwiches our unity meals make maximum culinary impact.
---
Sample of our unity individual meals
Timely delivery is a top priority
We understand the importance of your event and time schedules. Our primary concern is to get there in time to make your event flow smoothly. Our delivery staff and partners are trained in handling lunches and platters to ensure a delivery free from defects and on time. Each route is pre-planned and discussed prior to delivery to ensure no surprises. Trust Good Heart as your box lunch caterer in LA. Watch our food in motion on YouTube